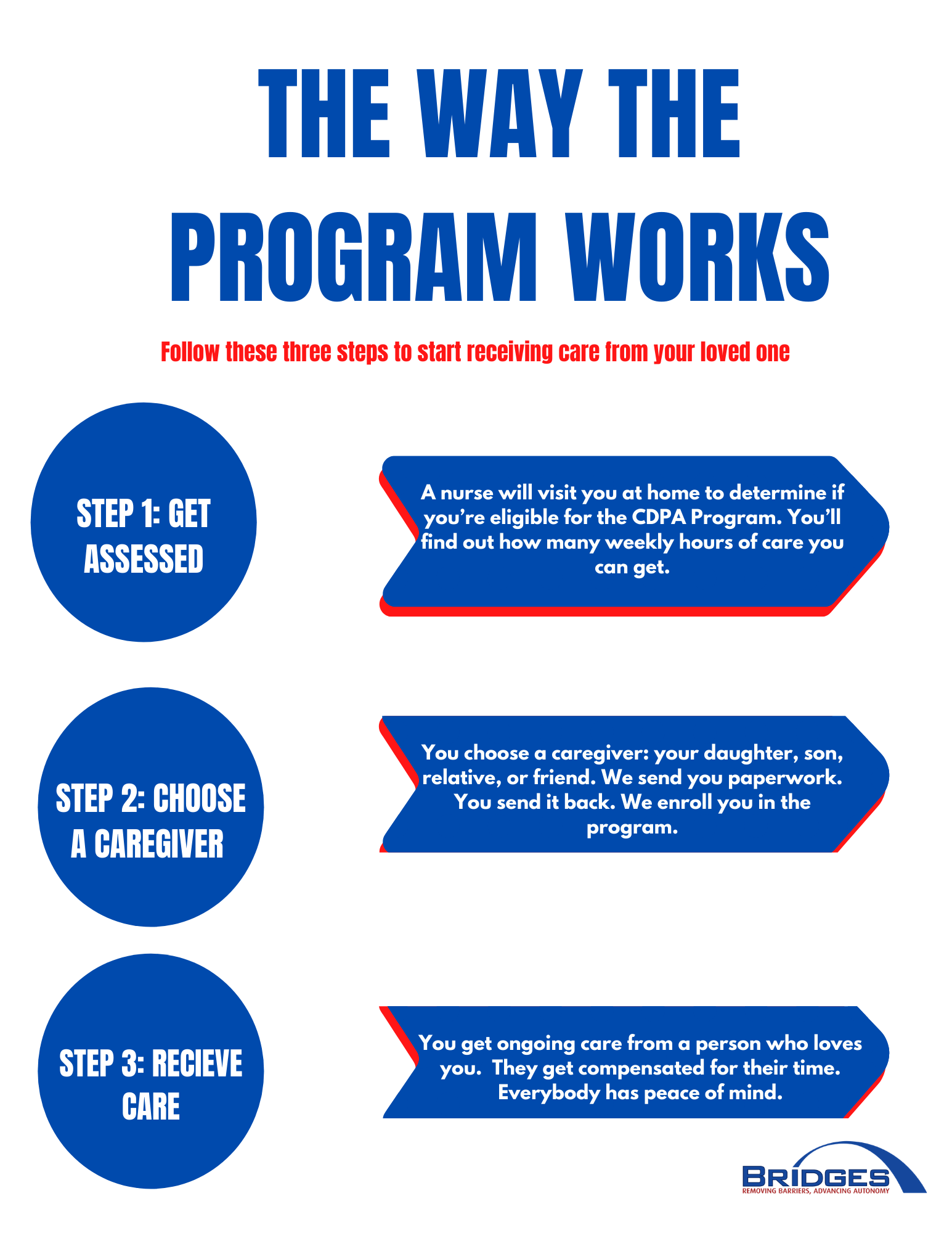 The way the program works:
Follow these three steps to start receiving care from your loved one
Step 1:  Get assessed – a nurse will visit you at home to determine if you're eligible for the CDPA Program. You'll find out how many weekly hours of care you can get.
Step 2:  Choose a caregiver – You choose a caregiver: your daughter, son, relative, or friend.  We send you paperwork. You send it back. We enroll you in the program.
Step 3: Receive care – You get ongoing care from a person who loves you.  They get compensated for their time. Everybody has peace of mind.