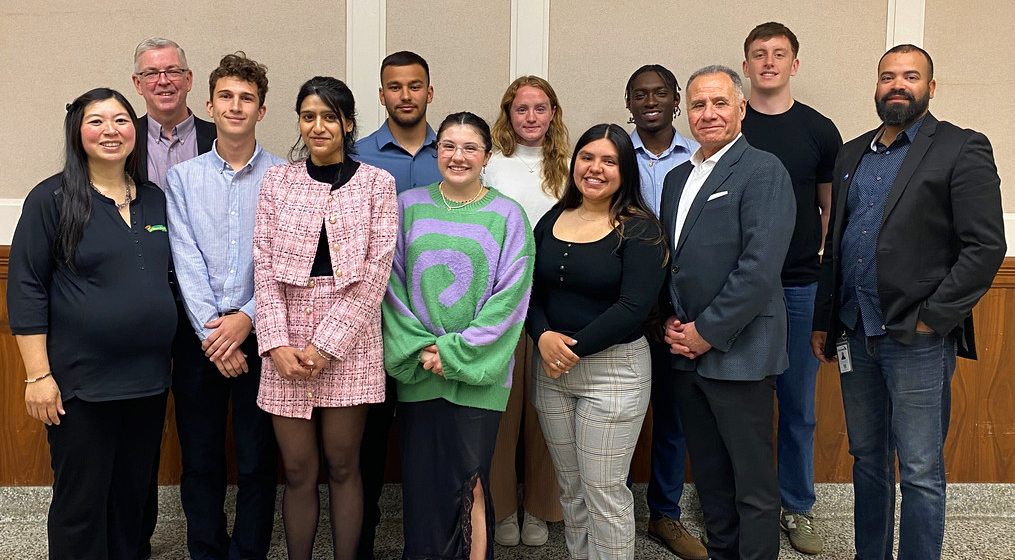 Dominican University New York, M&T Bank, and BRIDGES, all leading advocates for economic development and entrepreneurship, have announced a comprehensive three-part initiative aimed at unlocking the entrepreneurial potential in the Lower Hudson Valley. This initiative seeks to empower aspiring entrepreneurs and provide them with the necessary tools and resources to thrive in today's competitive business landscape.
Registration for Part One: "Unlocking Small Business Potential" Seminar is open and will be capped at 100 participants. Interested individuals register here to secure a spot. Registration is $98.00, with special dispensation for those with economic hardships and/or disabilities handled upon request. For more information about enrolling in Dominican University's MBA program, please visit www.duny.edu/mba.
The Entrepreneurship/Incubator Program as well as the seminar is inclusive and accessible. BRIDGES' mission and values ensure that our programs are universally designed and include everybody – people with and without disabilities. Reasonable accommodations will be made for those who need it. The seminar is a perfect opportunity to evaluate how far you want to go in the entrepreneurship process. BRIDGES is here to support you through every step of the way.
Part One: "Unlocking Small Business Potential" Seminar
Friday, September 8, 2023
8:30 AM – 12:30 PM
Dominican University, Blauvelt
Kicking off the initiative is a dynamic and informative half-day seminar titled "Unlocking Small Business Potential." This seminar will be held at Dominican University New York's Rockland County campus on Friday morning, September 8th. The seminar is designed to equip individuals with the essential knowledge, skills, and strategies required to launch and grow a successful small business. Participants will learn from industry experts, successful entrepreneurs, and experienced business mentors who will share invaluable insights, practical advice, and real-world examples. Topics will include business planning, marketing strategies, financial management, and navigating regulatory challenges. Individuals who have a disability, as well as minority, veteran, and formerly-incarcerated business owners, and those interested in starting a business are strongly encouraged to register for this informative, 4-hour session. Learn more and register here.
Registration is $98.00, with special dispensation for those with economic hardships and/or disabilities handled upon request. If you are eligible, contact Vicki Caramante at vcaramante@bridgesrc.org or (845) 624-1366 Ext. 127.
Part Two: Small Business Incubator and Case Competition
Building on the knowledge gained from the "Small Business Potential" seminar, participants will have the opportunity to enroll in a six-week accelerated incubator and competition. This intensive program will provide hands-on guidance and mentorship, enabling entrepreneurs to refine their business concepts, develop robust business plans, and gain a deeper understanding of market dynamics. Throughout the incubator, participants will engage in a case competition, showcasing their innovative solutions to a panel of judges consisting of industry experts and community-based investors. The competition will not only provide invaluable feedback but also offer participants the opportunity to secure seed funding and other essential resources to launch their ventures. The six-week course will be held on Wednesday evenings (6:30 – 8:30PM) on Dominican University's campus. Enrollment will begin in August and is limited to 40 participants, all of whom will earn credit toward an undergraduate or graduate degree depending upon their current academic status and the associated assignment pathway they chose. Further details are available from DUNY faculty member Matt Schiering, at matt.schiering@duny.edu.
Part Three: Enrollment in Dominican University's AACSB Accredited MBA or MSOLC Program
Recognizing the importance of continuous education and professional development, the initiative offers participants the chance to enroll in Dominican University's prestigious AACSB accredited Master of Business Administration (MBA) or M.S. in Organizational Leadership Communication (MSOLC) program. These programs, known for their rigorous curriculum and esteemed faculty, equip students with the advanced business knowledge, leadership skills, and global perspectives required to excel in today's complex business environment. Through this partnership, aspiring entrepreneurs can benefit from a comprehensive academic foundation while accessing valuable networking opportunities and mentorship from industry leaders.