Drone Workshop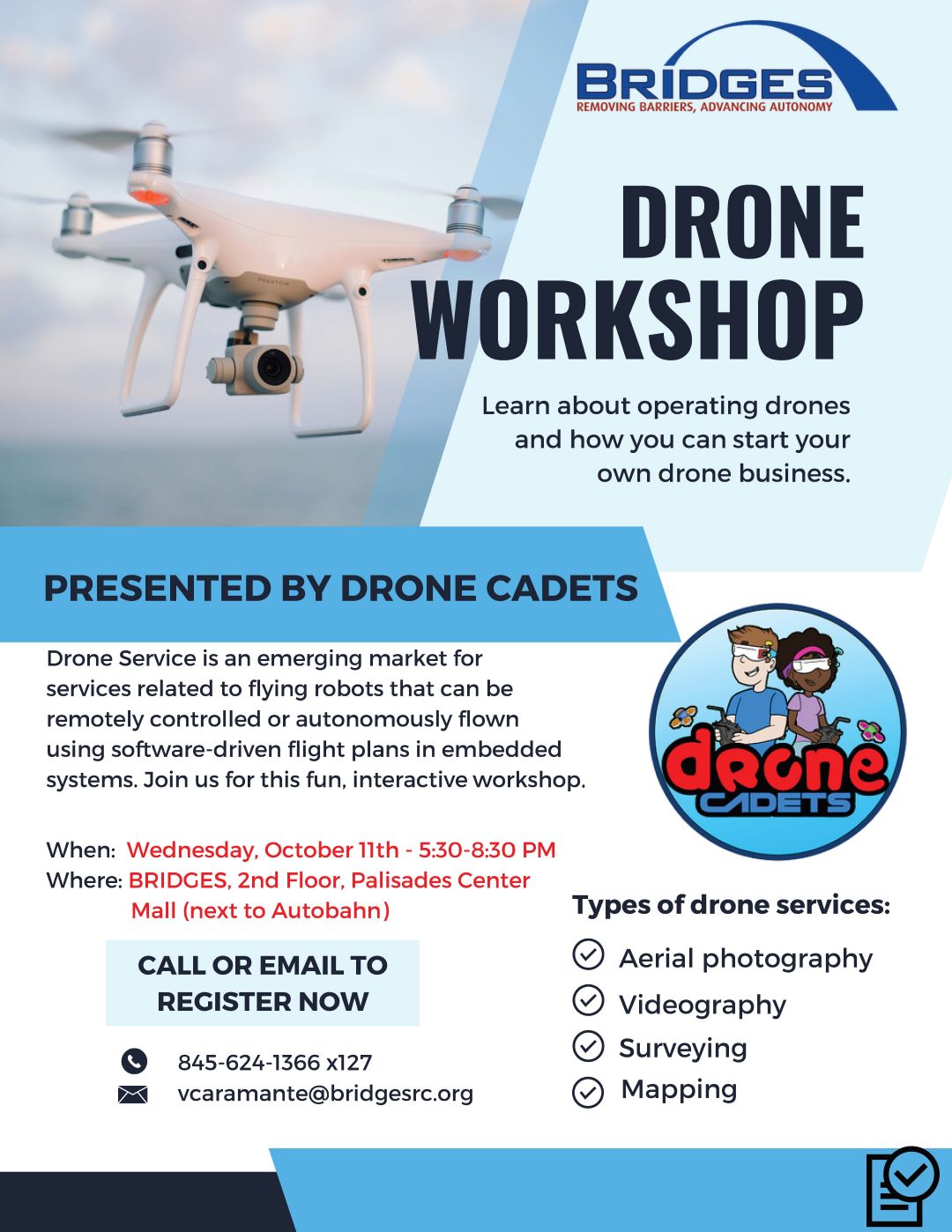 White Cane Awareness Day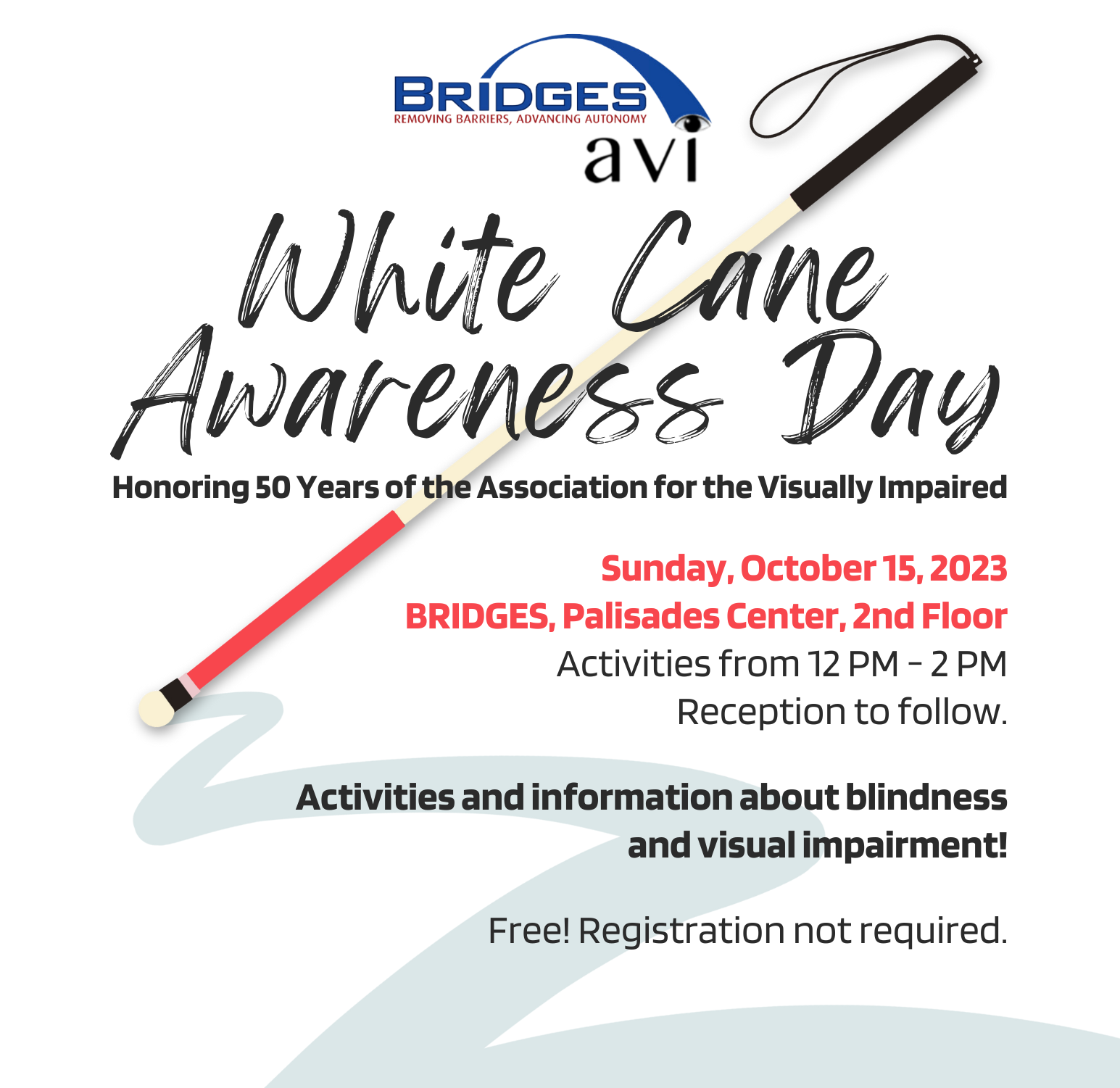 Pre-ETS Fun Fridays
Fun Fridays is a free monthly social event series for youth with disabilities ages 14 – 24. Part of the Pro-Youth Pre-Employment Transition Services (ETS), designed to engage students with disabilities in job exploration at an early age. To learn more, contact Emily Rocks at ERocks@BridgesRC.org or (845) 624-1366 Ext. 107.
Fall Pro-Youth Pre-ETS Sessions
Support Groups
Self-Empowerment Group
BRIDGES is happy to announce the beginning of a new self-empowerment support group. This group is intended to empower yourself and others. This space is for people who want a place to talk about some obstacles, barriers and even challenges you have already overcome. We want to hear your success stories too. Register here.
Welcome Home Re-Entry Peer Support Group
Peer-run support group for those returning home from incarcerator (last Tuesday of every month).
Join Zoom Meeting:
https://us02web.zoom.us/j/84517582718?pwd=cjhtUWMrRmZiR0Q2TDArNjJlNjdrQT09
Meeting ID: 845 1758 2718
Passcode: 790008
Contact:
Barbara Zeko - SAMHSA project director, bzeko@bridgesrc.org, (845) 570-1801
Nicole Prais - County Reentry Coordinator, nprais@bridgesrc.org, (845) 570-3623
Vet To Vet
Check out the most recent Veteran news and events here.