FOOD RECOVERY FUNDRAISER
BRIDGES has a goal of raising $7,000 in donations for our Food Recovery Program by September 30, 2021.  A generous member of the community has pledged to match the funds we raise by donating another $7,000.  All donations will help support our food recovery efforts.  During the pandemic, BRIDGES Food Recovery driver picked up and distributed over 350,000 pounds of food which was distributed to food pantries in Rockland County to feed families in need.  Rockland residents are still feeling the effects of the pandemic – many lost jobs and income and still struggle to put food on the table.  With your help, we can make our food recovery efforts a full-time operation.  Your generosity will make all the difference!  Donate via the link below.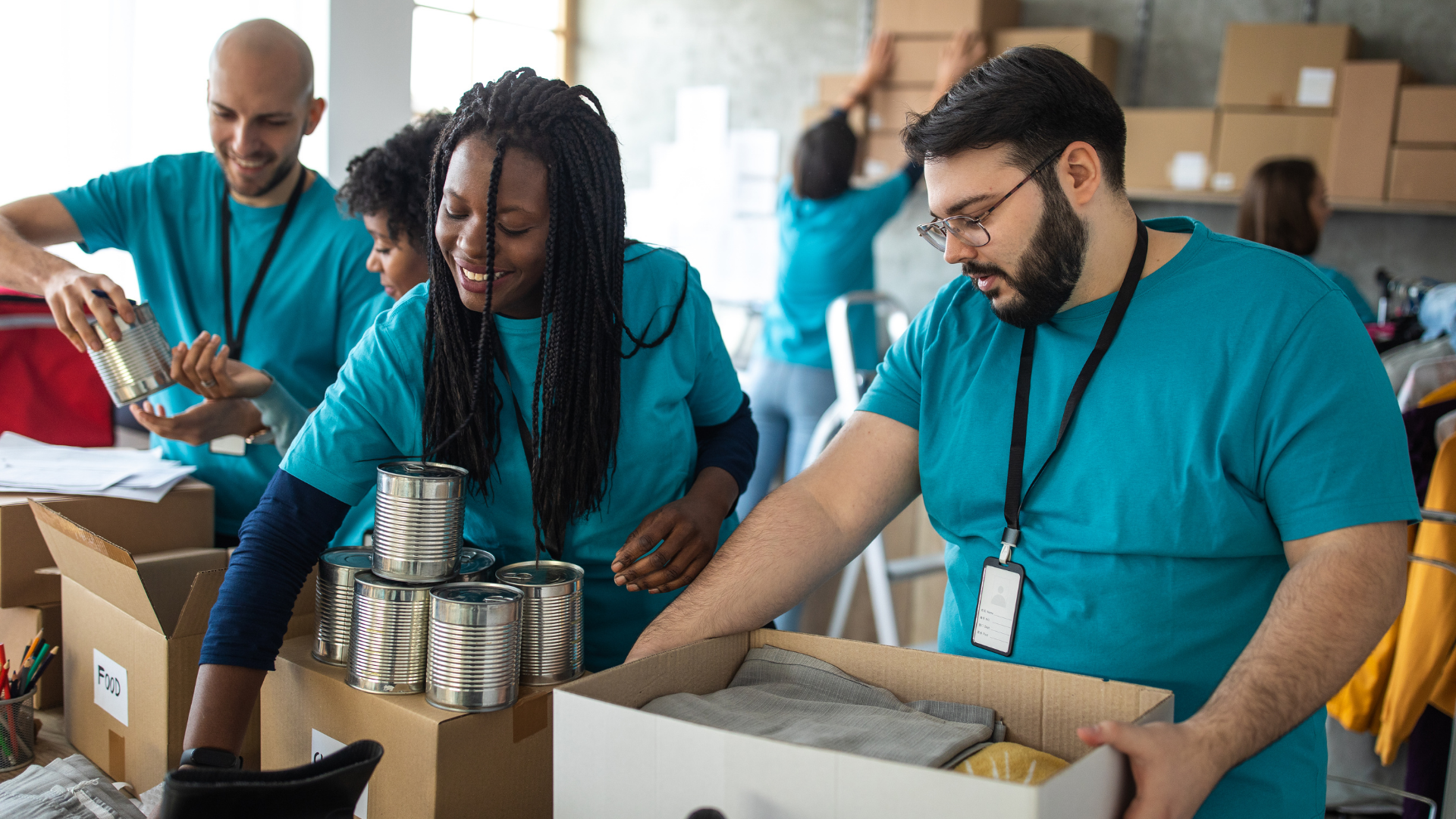 BRIDGES recovers food from over 20 supermarkets, retail chains, bakeries and farms and distributes directly to over 25 food pantries and feeding programs throughout Rockland County.  BRIDGES is part of a collaborative team through Rockland Community against Hunger (RCAH) which includes TOUCH, Meals on Wheels and the Martin Luther King Center.
BRIDGES Food Recovery Program was originally funded through the NYS Department of Environmental Conservation.  With additional funding from the Rockland County Department of Social Services (DSS), the program expanded.  Since 2018, the Food Recovery Program has recovered and distributed over 500,000 pounds of food! From June to October 2020, BRIDGES Food Recovery driver, Larry, picked up and distributed a whopping 189,448 pounds of food which was distributed to food pantries and feeding programs in Rockland. He also delivered an additional 22,057 pounds of Nourish New York food – food purchased via Nourish NY.  The total of those two figures is 211,505 pounds of food in five months!
Donate to the Rockland Community Against Hunger's Food Recovery Program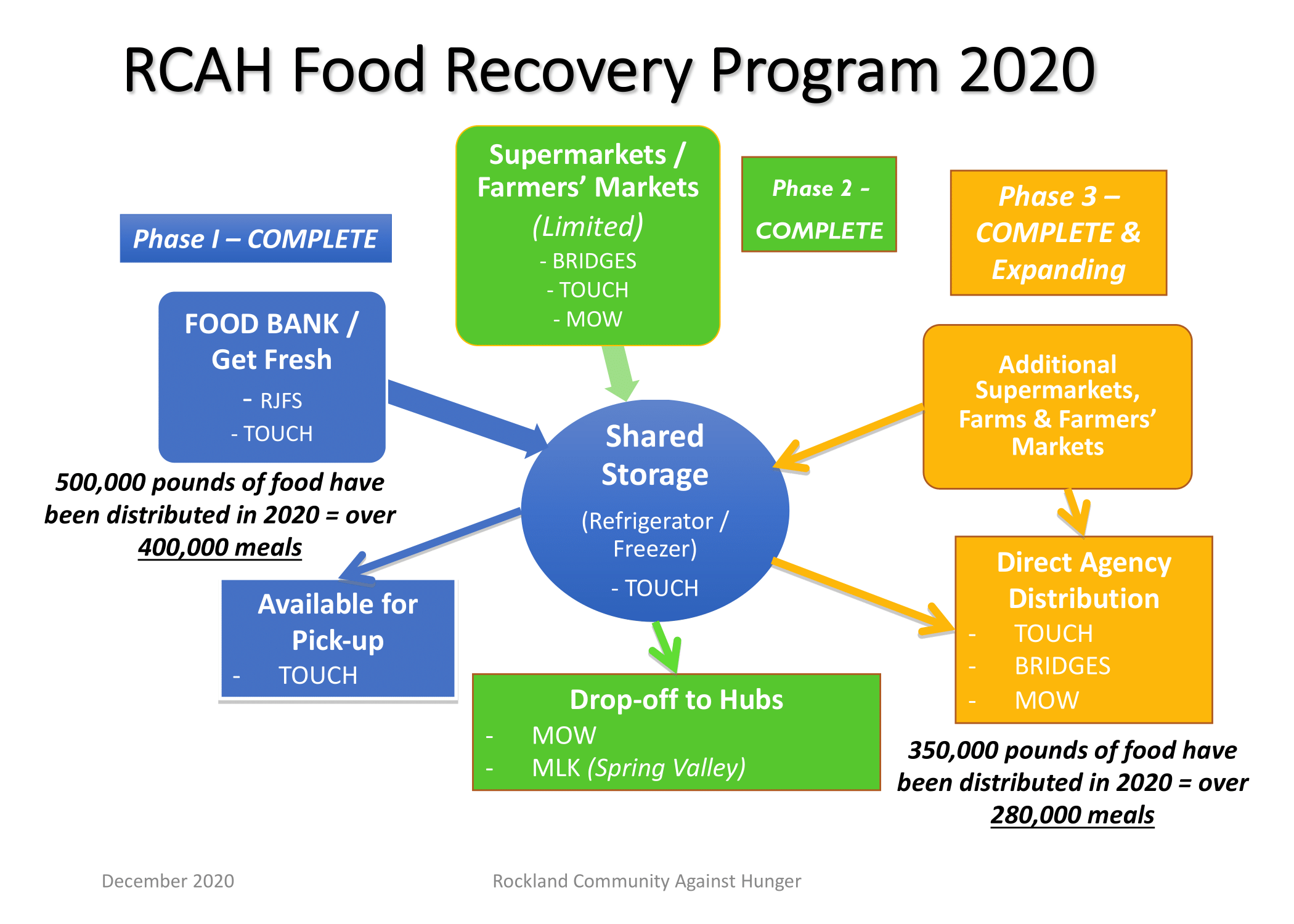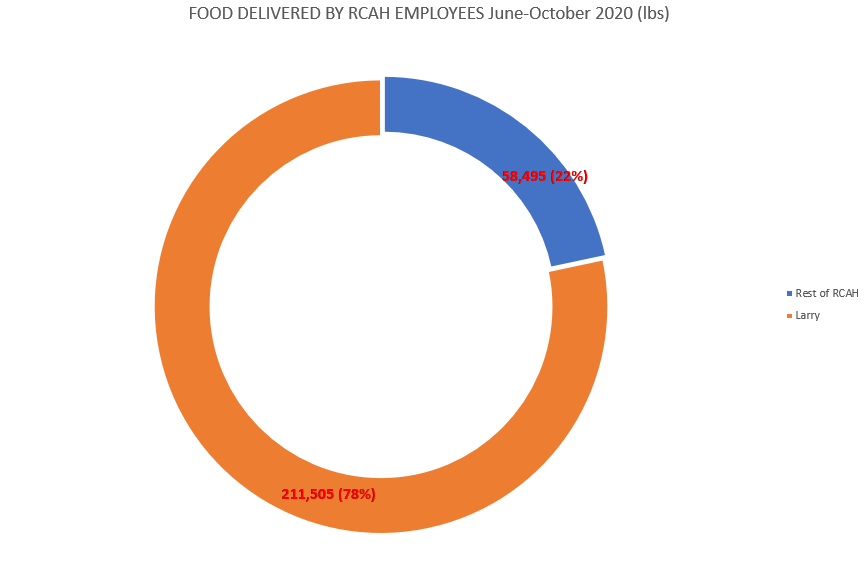 Donate to the BRIDGES Food Recovery Program