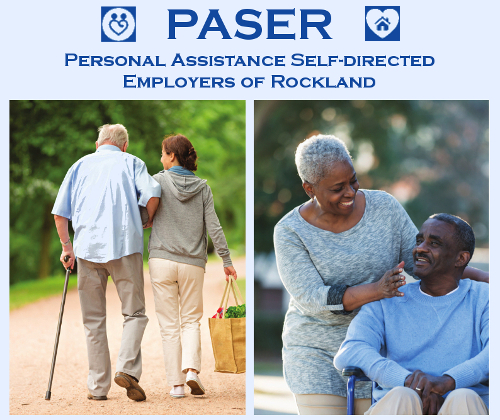 This message is prepared specifically for you…
…as an investor in the mission leading Rockland County toward being a fully integrated, accessible community for everyone, you have helped BRIDGES to provide advocacy for people with disabilities throughout 2017 …and together, we are accomplishing the goals!
Personal Assistant Self-directed Employers of Rockland (PASER) is a Medicaid-funded program that genuinely empowers persons with disabilities to live with full autonomy in Rockland County.
If you are a person with a disability, an older adult, or are in need of rehabilitation, you may qualify for a New York Medicaid funded program that allows people in need of personal assistance to stay in their own home and take control of their own care – avoiding the need for a nursing home or long term care facility.
PASER allows you, or your designated representative, to take charge by hiring, training, and directing the care you receive.  As the director of your own care, you employ your own Personal Assistant!  You may hire anyone eligible to work – including friends and even some family members.  This empowering and flexible alternative to home care puts you in control with the support of BRIDGES as the Fiscal Intermediary.
Visit the PASER webpage for more information!
●  Core Services  ●  PASER  ●  Integration Services  ●
●  Veteran Services  ●  Community Partnerships  ●
●  Advancing Autonomy in 2018  ●
All services are provided at no cost to persons served.
What can I do?
●  Advocacy: Advancing Autonomy for People with Disabilities!
●  Volunteer opportunities: Drivers Needed!
●  Employment opportunities are listed on the agency website
●  Sponsorship Opportunities – CLICK HERE to learn how you can be a sponsor!
○  March 8 – Advancing Autonomy Celebration
○  July 26 – ADA Breakfast
●  Financial support

BRIDGES is a 501 (c) iii tax-exempt organization governed by a
Peer-Based Board of Directors in accordance with Independent Living philosophy.