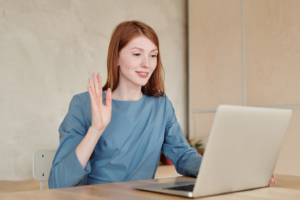 Accessibility, or lack thereof, has long been a problem with in-person gatherings. According to a study on the inclusion of disabled individuals at events, only 59% of non-profit organizations admit that their events are hosted in physically accessible spaces. To add to that, only 14% use video captions, while 30% make accommodations to requests like the need for sign language interpreters.
As in-person events are highly discouraged, many talks, lectures, and gatherings are moving online. However, the digital divide is distinct with only 40% of people with disabilities comfortable with using the internet. They are less likely to use technology on a daily basis and are more likely to be unfamiliar with navigating it. That means the need for accessibility is greater than ever with virtual events. If you're planning to host an accessible and more inclusive event, here are some crucial tips you need to follow:
Anticipate your participants' needs
The best way to know your attendees' specific needs is simply to ask! When sending out invitations, include accommodation statements which let participants state any specific needs or requests. That way, you will be better prepared in supporting the different mobility, vision, hearing, and cognitive abilities of your attendees.
Give clear instructions
Choosing a platform to host your event is similar to choosing a physical location: you need accessible entrance and exit points. As the host, it's your responsibility to instruct people in how to actually access the event. Beforehand, send out clear step-by-step instructions on how to join the meeting since each platform has its own process. Additionally, you should provide alternatives such as dial-in or audio only options for people with limited tech resources.
Use quality technology
The quality of your content delivery influences how it is consumed. Though expensive devices are not necessary, you do need to invest in quality technology. First, choose video cameras or webcams capable of shooting high quality footage. Models like the AVer Cam340+ are both HD and compatible with all common applications. Some participants might use lip reading which will be difficult if the video quality isn't great. The same goes for your microphone, as participants with visual impairments may rely solely on audio. Finally, invest in the right post production equipment including video software for putting together content for distribution. This software can help you overlay videos with subtitles or amplify the audio to accommodate different needs.
Provide closed captioning or sign language interpretation
During the presentation, you should provide closed captioning if possible. The closed captioning features on platforms like Zoom are available for paid subscriptions in which you should consider investing. Alternatively, you can find third party closed captioning services to support your live events. Sign language interpreters are also useful and should be considered for your virtual event.
Make visuals clear
In addition to getting high quality equipment, you can also make visuals clearer by adjusting your lighting. A ring light is an affordable option for putting the focus on your face and, more specifically, your lips. With visual aids, you should also use clean and readable fonts like Arial and Helvetica, and make the contrast clear between images and texts. Avoid using flashing or high-intensity lights in your videos, GIFs, and presentation slides.
Make content available pre- and post-event
Finally, give your audience time to absorb the information by distributing content before and after the event. This could be notes that can be read as you present or edited videos to summarize the points covered.
People with disabilities have a more difficult time adjusting to this new normal. As simple as it sounds, making an effort to improve the accessibility of your virtual events is already a huge help to a lot of people.