Entrepreneurship offers individuals with disabilities a unique opportunity to take control of their own careers, pursue their passions, and create inclusive businesses. While people with disabilities may face certain challenges, such as accessibility issues or discrimination, they also possess valuable skills, perspectives, and experiences that can contribute to their entrepreneurial success.
Here are some key points to consider regarding entrepreneurship for people with disabilities:
Empowerment and Independence: Entrepreneurship can provide individuals with disabilities a sense of empowerment and independence by allowing them to be their own boss, set their own schedule, and make their own decisions. It offers theme the opportunity to create a business that aligns with their abilities, interests, and goals.
Leveraging Unique Perspectives: People with disabilities often have unique perspectives and insights that can lead to innovative business ideas. Their personal experiences may enable them to identify unmet needs in the market and develop products or services that cater to specific disability-related challenges.
Flexible Work Environment: Entrepreneurship allows for flexibility in creating a work environment that accommodates the specific needs of individuals with disabilities. They can design their workspace, set their own hours, and establish accessible practices that suit their requirements.
Overcoming Barriers: While individuals with disabilities may face barriers, such as physical accessibility or negative perceptions, entrepreneurship can provide a platform to challenge and overcome these barriers. Through their businesses, they can demonstrate their capabilities and contribute to changing societal attitudes towards disability.
Access to Technology: Technology plays a crucial role in facilitating entrepreneurship for people with disabilities. Advancements in assistive technology, communication tools, and online platforms have made it easier for individuals to start and run businesses from anywhere. Accessible websites, mobile apps, and digital marketing strategies can help entrepreneurs reach a broader customer base.
Support Networks and Resources: Various organizations, communities, and government initiatives exist to support entrepreneurs with disabilities. These networks provide mentorship, training programs, funding opportunities, and resources tailored to their specific needs. Engaging with these networks can offer valuable guidance and support throughout the entrepreneurial journey.
Disability-Inclusive Business Practices: Entrepreneurs with disabilities can prioritize inclusivity within their businesses. By designing accessible products or services, implementing inclusive hiring practices, and promoting diversity, they can become champions of inclusivity and set an example for other businesses.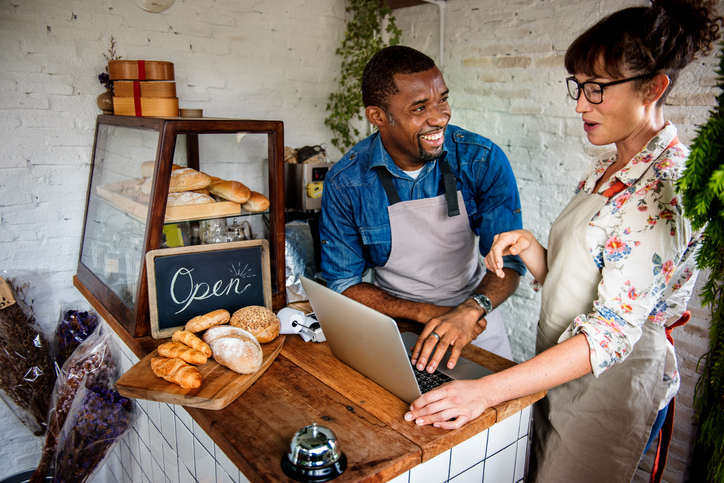 It's important to acknowledge that entrepreneurship is not without its challenges, regardless of disability status. However, with determination, resilience, and access to appropriate resources, individuals with disabilities can successfully embark on entrepreneurial ventures, pursue their passions, and contribute to the business world.