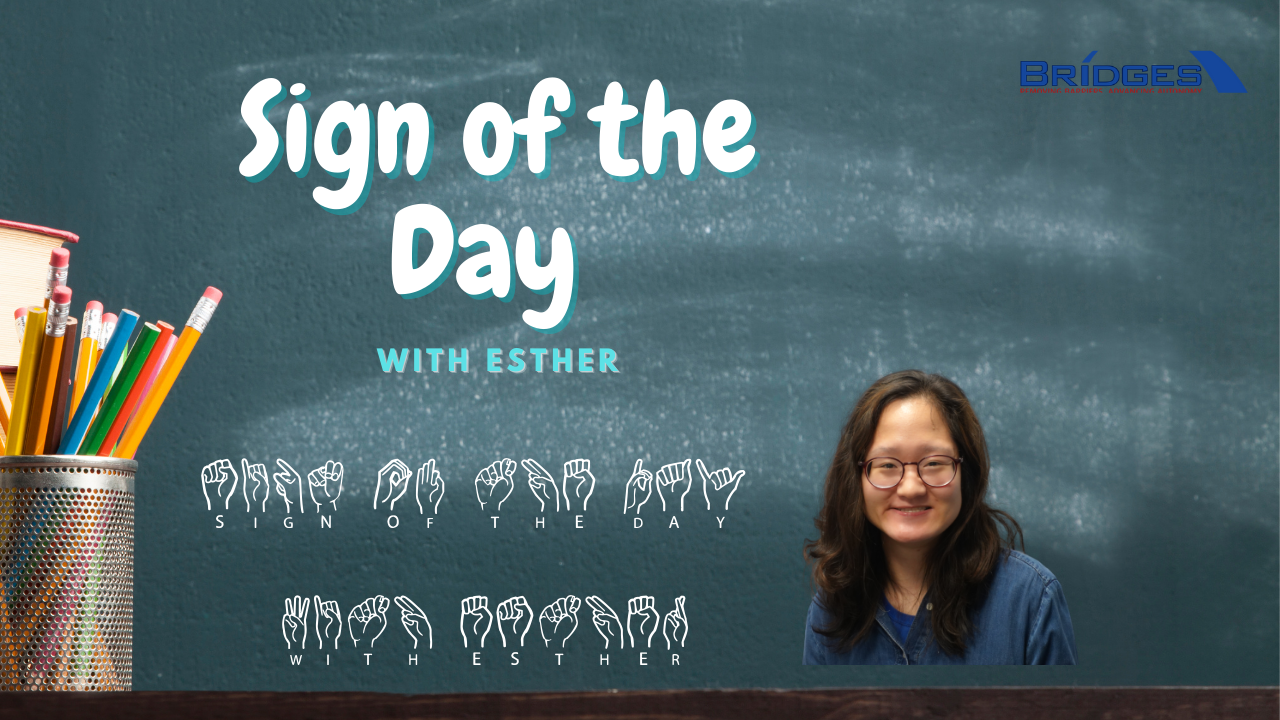 Welcome to "Sign of the Day", a weekly video series by Deaf Peer Advocate, Esther Choi. Every week, she will cover a few simple signs and teach viewers about Deaf culture.
Learn about Esther
Click the image below
Services Offered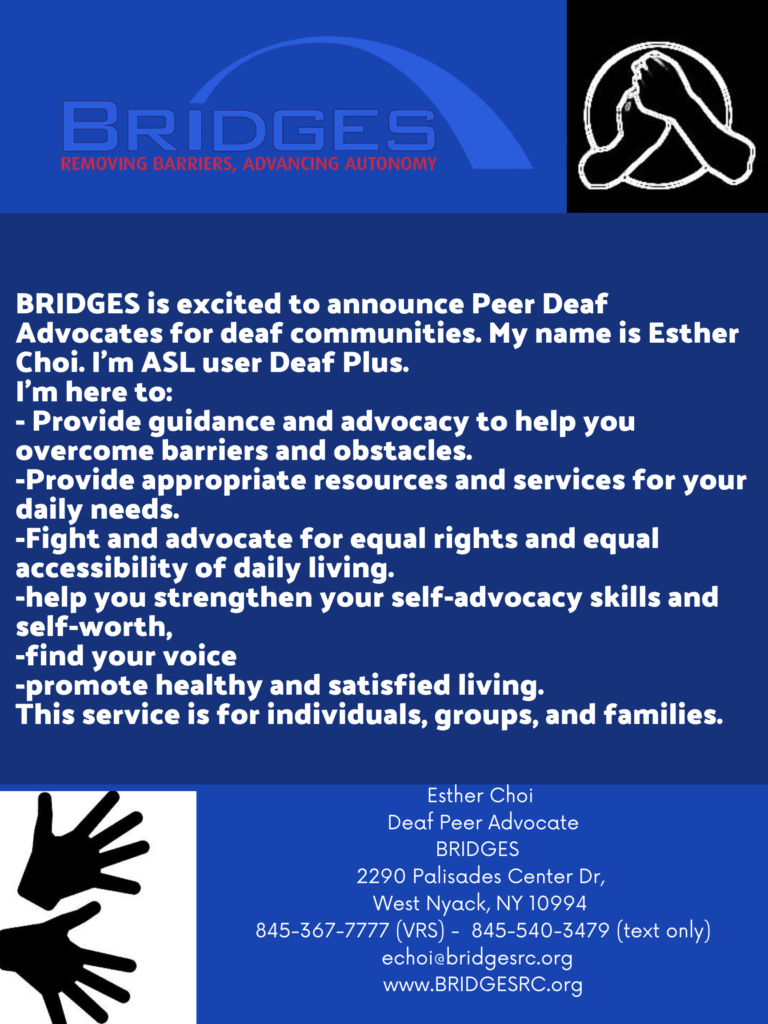 BRIDGES is excited to announce Peer
Advocates for deaf communities. My name is Esther
Choi. I'm ASL user Deaf Plus.
I'm here to:
- Provide guidance and advocacy to help you
overcome barriers and obstacles.
-Provide appropriate resources and services for your
daily needs.
-Fight and advocate for equal rights and equal
accessibility of daily living.
-help you strengthen your self-advocacy skills and
self-worth,
-find your voice
-promote healthy and satisfied living.
This service is for individuals, groups, and families.
Alphabet

Click the images below
Words and Phrases

Click the images below
Contact Esther
Esther Choi, Deaf Peer Advocate
Rockland Independent Living Center, Inc. dba BRIDGES
2290 Palisades Center Drive, West Nyack NY 10994
Phone: 845-367-7777 (VRS) - 845-540-3479 (text only)
www.BRIDGESRC.org