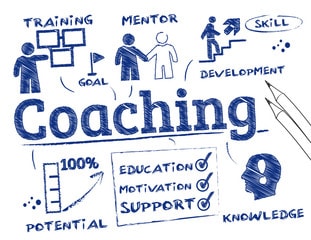 High school and college-aged youth sometimes feel overwhelmed when thinking about their futures.  When youth with disabilities are transitioning to adulthood, they may feel confused and unsure of themselves.  They may wonder what kind of jobs they will have and whether they will be successful at work.  For youth with disabilities who feel ready to get a job, having a job coach can make all the difference.
A job coach is an individual who is employed to help people with disabilities learn, accommodate, and perform their work duties.  A job coach may work with individuals one-on-one and/or in a small group.  In addition to working on skills related to performing specific job tasks, a job coach also helps with interpersonal skills necessary in the workplace.
Job Coaching offers so much support to a youth with a disability:
Builds confidence
Helps to focus on the importance of working after high school
Creates a new wave of thinking for them to understand the changes taking place
Builds a support network for the youth with disability so when they transition to adulthood they have everything in place after high school
Discovers their talents whether they need college or trade school
Makes them think of responsibility to be successful at High School and beyond
Makes them think of a plan of action for time management between academics, jobs, family, and personal life
Makes them think of F.A.M.E. as the most important factors in the work force:
Family, Abundance, Money, and Education
Helps them to create a budget for their monies they will earn in the future
Gets the creative muse flowing for possible entrepreneurial work after high school
I recommend a job coach for all youth with disabilities to be able to interact well with their coworkers, supervisors, and bosses. My recommendations:
Use the Job Coach to discover the best ways to create and maintain interpersonal relationships on the job
Learn about the Americans with Disabilities Act, Section 504 and 508, and Civil Rights in order to self-advocate on the job using the job coach's advice
Have a non-family person as your job coach because family members can be too emotional and offer overprotection. A job coach works with the youth with disability to offer support that family members cannot provide
Use the job coach to offer writing support, budgeting, and tax preparation
Have the job coach update the resume and/or LinkedIn.
Prepare for interviews with the job coach
Talk about the skills necessary for creating notes on the daily activities of what happens on the job with coworkers, supervisors, bosses, and/or possible individuals such as customers or clients
Role play activities with the job coach one on one
The job coach can offer their own experiences on the job front for youth with disabilities
Finally, youth with disabilities can be more successful transitioning to adulthood, on the career front, or in entrepreneurship activities if they have a job coach. Youth with disabilities thrive when they have an empathetic, focus-driven, caring, honest to help, and accepting job coach! Youth with disabilities, with accommodations, are people who can and do succeed at work.