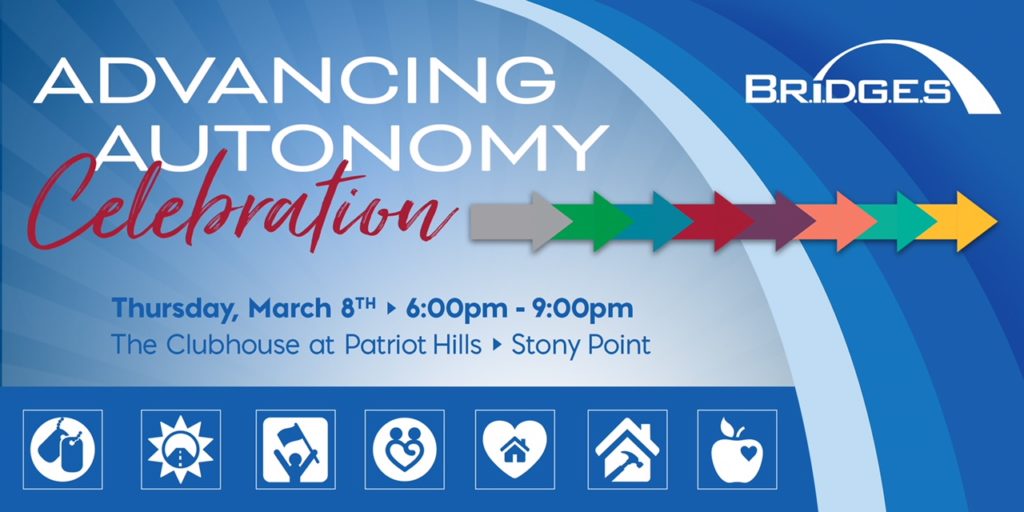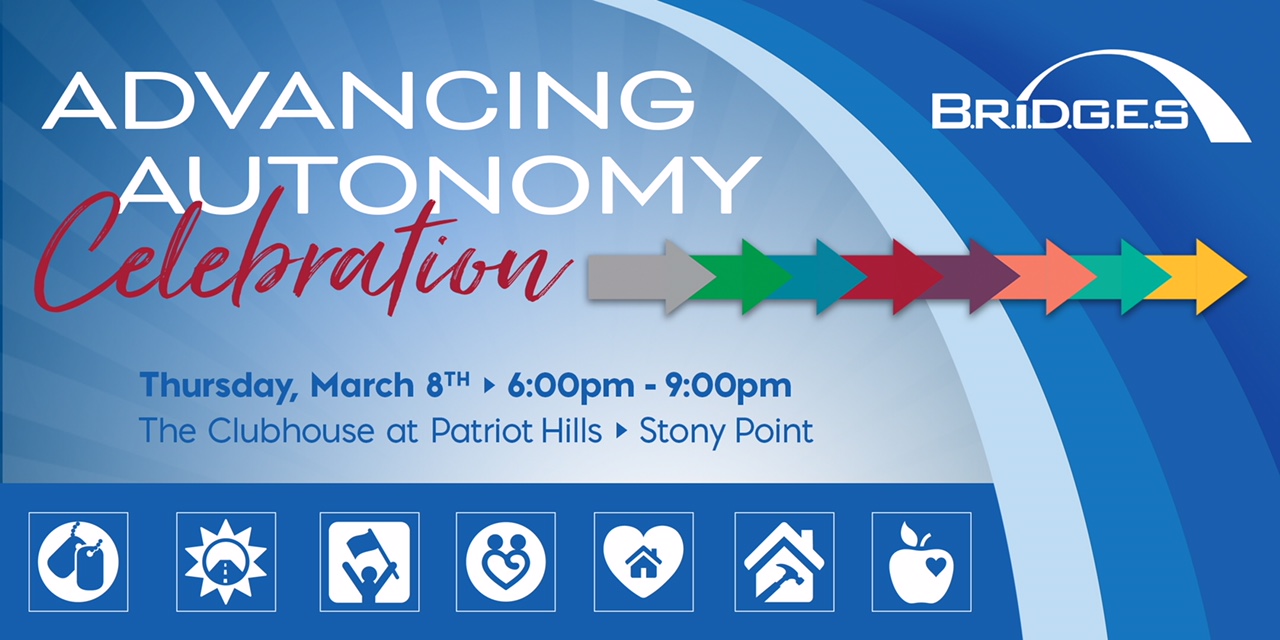 The Advancing Autonomy Celebration is free in order to encourage participation from the community, as well as the people we serve. To help offset this cost, BRiDGES is seeking support from local businesses. Please consider signing up to be a sponsor for this important event.
Sponsorship Levels:
Platinum
$5000
Primary Sponsor Recognition
Gold
$2500
Sponsor Recognition
Silver
$1000
Food Station Recognition
Bronze
$500
Table Recognition

Register to attend this free event at EventBrite!