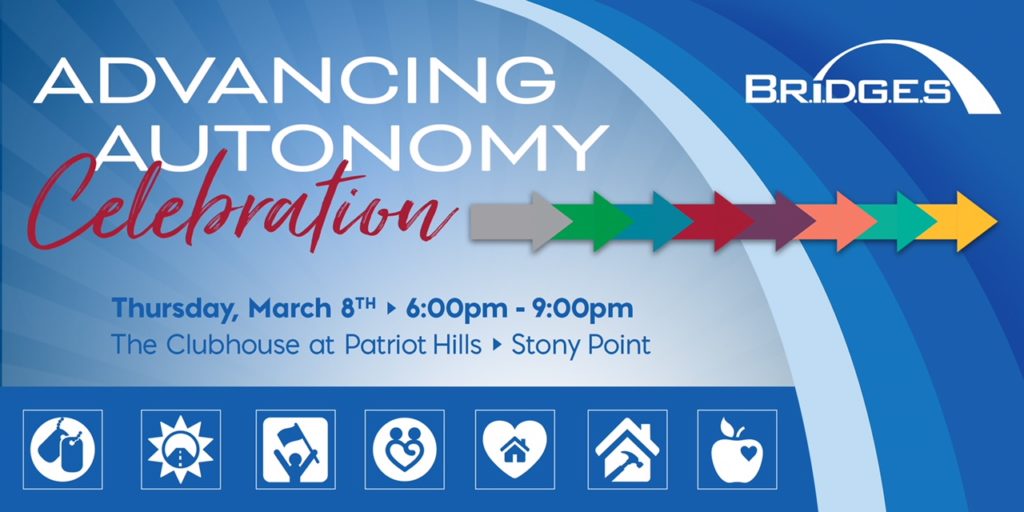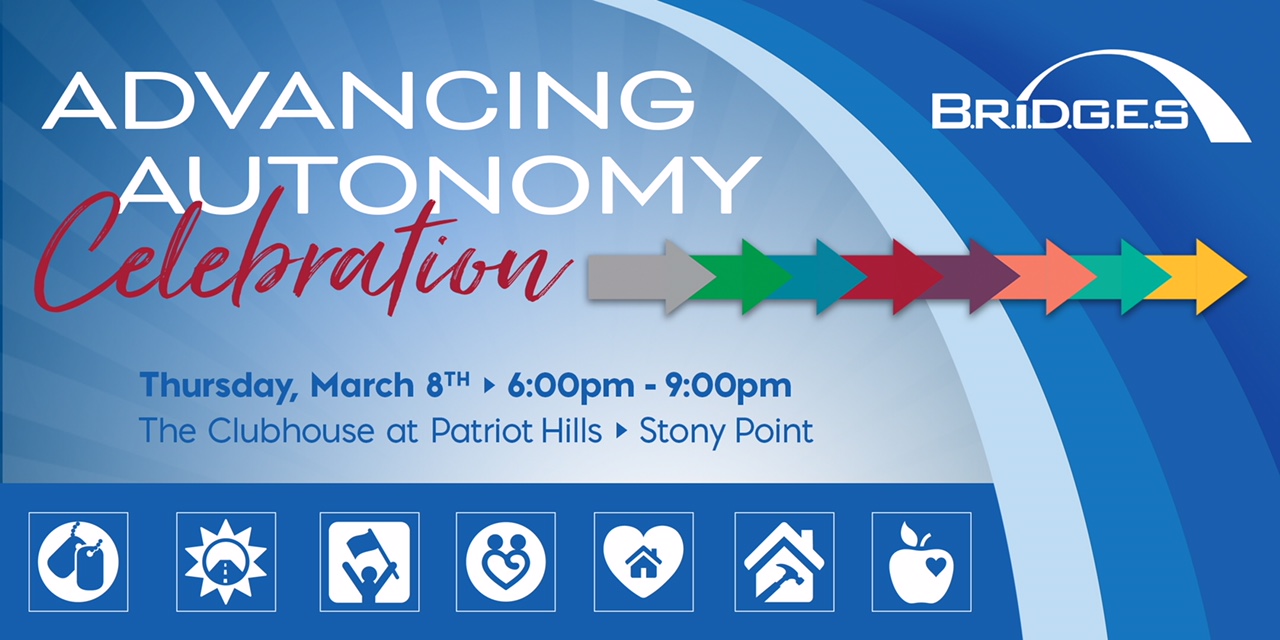 Last year BRiDGES celebrated 30 years of advocacy and service by highlighting individual stories of how the agency benefits people with disabilities. We heard from a Veteran who earned a paycheck for the first time in 13 years because of the Independence Café. We heard how the PASER program enables people in need of a Personal Assistant to live independently, to work, and to participate in all aspects of community. We heard how the Re-Entry program gives people a chance to change their own situation by building healthy family relationships, finding a place to live, and earning a living through meaningful work. These and other stories shared as 300 people gathered together to focus on how Rockland County is moving toward an integrated, accessible community for everyone.
Sponsorship opportunities are available!
This year, BRiDGES continues the Advancing Autonomy Celebration by once again inviting all stakeholders to come together and focus on how our community is moving forward. As an Independent Living Center, BRiDGES is charged with four (4) core services: Advocacy, Information & Referral, Independent Life Skills, and Peer Support. This year's celebration will focus specifically on how Advocacy, which typically begins with helping just one person, leads to Systemic Changes that benefit the entire community. Please join us on Thursday, March 8, in celebrating how BRiDGES is Advancing Autonomy for all of us.
Sponsorship opportunities are available!
The Advancing Autonomy Celebration is free in order to encourage participation from the community, as well as the people we serve. To help offset this cost, BRiDGES is seeking support from local businesses. Please consider signing up to be a sponsor for this important event.